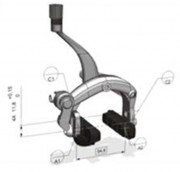 Offering a glimpse of the best features and tools in Siemens NX, Swoosh Technologies will be hosting NX workshops - demonstrating the capabilities of CAD, CAM, and CAE.
St. Louis, MO, March 1, 2016 (Newswire.com) - A leader in NX training and software support, Swoosh Technologies - a partner of Siemens PLM - will be hosting NX Live Update Workshops in select cities to demonstrate the capabilities of CAD, CAM, and CAE to users. The 3-hour morning event will take place from April 5 - April 14 in the following cities: Dayton, OH; Carmel, IN; Detroit, MI; Chicago, IL; and Milwaukee, WI. 
"With so many features in the program tools, there's a big chance that users are only scratching the surface when it comes to NX," explains Donn Miller, PLM Solution Consultant at Swoosh Technologies. "This may not seem like an issue ​right now, but as industry trends evolve, so does the need to work more efficiently. It's very critical that NX users better understand the latest updates and features of the program tools and how their workflow can greatly benefit from it."
Miller's goal is to show users how they can get more productivity out of NX. "More efficient usage of NX results in more productivity along and faster designs. Our workshop will offer insight on best practices, tips & tricks, and how you can improve working in CAD, CAM, and/or CAE."
During the workshop, Miller - along with David Chiu, Technical Director at Swoosh - will be covering a variety of topics, including Product Template Studio, Feature Based Machining, Automation, enhancements, and additional NX features. "As we planned the agenda for the workshop, we looked at what features were most used, which features were rarely leveraged but would be a valuable asset users could utilize, and frequently asked questions we've received from our NX customers," recounts Chiu. "We won't be able to cover everything during the 3-hour packed workshop, but we hope this will open new options or even new ways of working in NX for fellow users."
NX CAD, CAM, and CAE users are encouraged to register for the event on the official workshop page. For further information about the upcoming event, interested parties can contact Swoosh at (314) 549-8110 to speak directly with a representative or e-mail the team at contact-us@swooshtech.com.
Share: