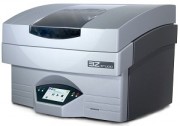 Swoosh Technologies introduces a partnership with Solidscape to provide the jewelry industry quality precision 3D printers.
St. Louis, MO, December 16, 2014 (Newswire.com) - Swoosh Technologies, known as a leading provider of Siemens PLM Software, has partnered with Solidscape to offer the jewelry industry quality precision 3D wax printers. Printer models Max2, 3Z Pro, and 3Z Studio provide small manufacturers and retailers highly detailed wax patterns for investment casting.
Committed to equipping businesses with the best products, Swoosh is looking to empower custom jewelry makers in leveraging their investments as well as deliver significant production gains for high precision designs. Solidscape 3D printers eliminate the need for cleaning and post processing as it dramatically reduces the manufacturing workflow while maintaining quality, detailed wax patterns that are ready for casting. Superior casting properties include fast meltout, no ash or residue, and no thermal expansion.
Although 3D printers are a new product line for Swoosh Technologies, the software and data file formats (STL, SLC) used to create and print solid, three-dimensional patterns is a topic that the company has immense experience with. Swoosh is dedicated to providing the best software and support to their existing customers and is excited to be offering a new, efficient solution for small manufacturers and retailers.
For a limited time, Swoosh Technologies is offering special pricing on 3D wax printers and consumables with financing options available on printers. View current offers for Solidscape at Swoosh Technologies' website here.
Share: